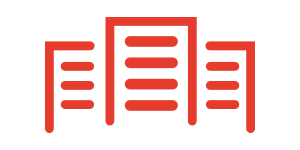 Description
English Version:
Business Continuity Solution Series
In an age when every business, functioning almost all the time and are very vulnerable to disturbances that cause businesses to a halt. Disruption of power can lead to loss of productivity, the shift of customers and a negative impact on revenue. In some cases even up to cause a drop in reputation and brand image.
Companies need services Business Continuity Management (BCM) are effective where it can reduce the disruption caused by social disaster (electrical, fire, riot) and natural disasters (earthquakes, floods). Business Continuity solution offers protection and security as well as compliance with regulations on the firm side.
AMT is a reliable vendor to provide Business Continuity solutions. This solution will provide added value to the overall IT Architecture of the Customer AMT, while protecting the business and provide business continuity assurance side of the user by applying Business Continuity procedure is good and right.
In the Business Continuity Management (BCM), the AMT grounded solutions given to international standards such as ISO 22301. AMT has a lot to have this experience in implementing BCM in some of our customers. The solutions that have been applied are:
Backup Recovery Strategy

Data Replication to remote site

System clustering solution

Deploy DR Facility and Data Center
Indonesian Version:
Business Continuity Solution Series
Di zaman ketika setiap bisnis, berfungsi hampir sepanjang waktu dan sangat rentan terhadap gangguan yang menyebabkan bisnis terhenti. Gangguan daya terutama listrik dapat menyebabkan hilangnya produktivitas, pergeseran pelanggan dan dampak negatif pada pendapatan. Dalam beberapa kasus bahkan sampai menyebabkan penurunan reputasi dan citra merek.
Perusahaan membutuhkan layanan Business Continuity Management (BCM) yang dapat memberikan efektivitas dalam mengurangi gangguan yang disebabkan oleh bencana sosial (listrik, kebakaran, kerusuhan) dan bencana alam (gempa bumi, banjir). Solusi Business Continuity menawarkan perlindungan dan keamanan sehingga regulasi perusahaan dapat berjalan dengan baik.
AMT adalah partner yang dapat diandalkan untuk memberikan solusi Business Continuity. Solusi ini akan memberikan nilai tambah bagi Arsitektur TI keseluruhan Pelanggan AMT, sambil melindungi bisnis dan memberikan sisi jaminan kepada pelaku bisnis dengan menerapkan prosedur Business Continuity baik dan benar.
Dalam Business Continuity Management (BCM), AMT memberikan solusi berbasis standar internasional seperti ISO 22301. AMT memiliki banyak pengalaman untuk menerapkan BCM di beberapa pelanggan kami. Solusi yang telah diterapkan adalah:
Strategi Pemulihan Cadangan

Replikasi Data ke situs jarak jauh

Solusi pengelompokan sistem

Menyebarkan Fasilitas DR dan Pusat Data
Topology