GPTQ Transforms Medical Training with Huawei's Full-Stack Data Center Solution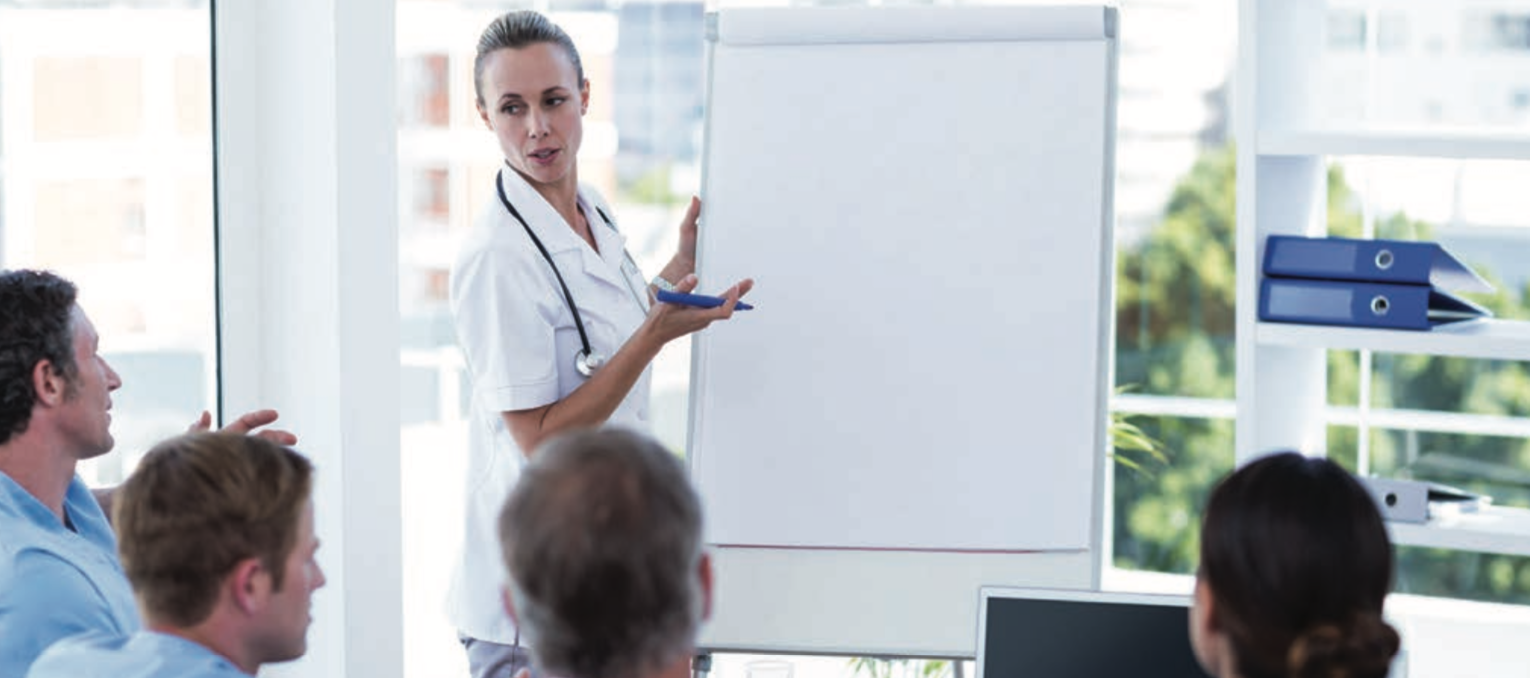 ICT Transformation for Better Healthcare
With a lean IT team based at its headquarters, management and troubleshooting of GPTQ's varied networking, computing, and storage devices across its head office and branch sites was complex and tedious. There was also a lack of unified management of its storage devices, with varying performance levels across its primary and branch sites. What's more, the decentralized procurement and maintenance processes made desktop standardization difficult.
With a constant stream of guests and doctors visiting its training centers, cyber security was important to ensure the safe handling, storage, and management of mission-critical data. GPTQ also wanted a more scalable and flexible network infrastructure to enhance IT responsiveness, in order to keep up with frequent changes in IT requirements, device upgrades, and other future service requirements.
GPTQ asked Huawei to propose a solution to standardize its desktop environment, as well as address its ever-escalating volume of service data. After a comprehensive Proof of Concept (PoC) exercise, GPTQ accepted Huawei Cloud Stack Desktop solution, which involved designing and implementing an end- to-end data center solution including servers, storage, Virtual Desktop Infrastructure (VDI), switching, and security across all its offices.
Why Huawei?
With a lean IT department, GPTQ wanted to work with a service provider with extensive ICT expertise. Seeing that Huawei's FusionAccess VDI currently serves over 3000 enterprises and over 1.3 million users worldwide, GPTQ recognized Huawei's commitment to R&D investment and its proven ICT expertise. Investing time in understanding GPTQ's business via repeated PoCs, Huawei earned GPTQ's trust as a valued technology partner.
Huawei's Solution for GPTQ
To power GPTQ's virtualization infrastructure and applications, Huawei implemented its RH1288 rack servers, which find an ideal balance between performance and density. With FusionAccess VDI installed at its headquarters, GPTQ successfully standardized desktops across its head office, branches, training classrooms, and meeting rooms. Supporting industry-leading peripheral compatibility and adaptation capabilities, FusionAccess makes it fuss-free for GPTQ to deploy new desktops for new users, or configure access for guests visiting the office for meetings or training in minutes.
Providing GPTQ's IT with end-to-end visibility and manageability, Huawei Cloud Stack Desktop also helps to streamline IT deployment, delivering agile and efficient Operations and Maintenance (O&M) to better support dynamic business requirements. Huawei CloudEngine data center switches also create a non-blocking stack that reaches all data centers in the region. Deployment is further simplified with Huawei S5700 switches that support the Link Layer Discovery Protocol (LLDP), which assigns a unique IP address to each device.
GPTQ now enjoys enhanced data protection in its network with 99.999% reliability, backed by the Huawei Cloud Stack device- pipe-cloud control security protection system. By centralizing the storage of business and customer data at its data center implementing strict role-based access control and encrypting data transfer — GPTQ further safeguards its mission-critical data, including those of its medical center partners, and the personal information of doctors attending its training. Additional security assurance comes from Huawei Secospace firewall, which enables access control and service acceleration through context awareness.
To help GPTQ meet its escalating data needs over the next five years, Huawei deployed a multi-tiered OceanStor storage solution, which provides up to eight controllers delivering 7 PB of capacity. Huawei's OceanStor 18500 high-end storage system provides storage at GPTQ's primary site, while OceanStor mid- range storage arrays serve its head office, as well as its three branch offices. A virtual tape library acts as the central backup platform. GPTQ's IT can now centrally manage the storage devices via Huawei eSight, an integrated enterprise network management system.
With a disaster recovery network scheme implemented across all levels, GPTQ's Capital Expenditure (CAPEX) was reduced, with further assurances on business continuity and service availability. Its staff now enjoy vast improvement in network performance and resilience, with seamless access to cross- platform applications and desktops via Huawei's Thin Clients (TC) and other connected devices.
Ready for A New Dawn In Healthcare
Delighted with Huawei's solution — achieving desktop standardization, better management of escalating data volume, and setting up a more flexible, scalable, and manageable network — GPTQ now has an end-to-end solution that addresses current challenges as well as readying the organization for the future requirements of the fast-growing healthcare industry.
GPTQ Mentransformasi Pelatihan Medis dengan Solusi Huawei's Full-Stack Data Center Solution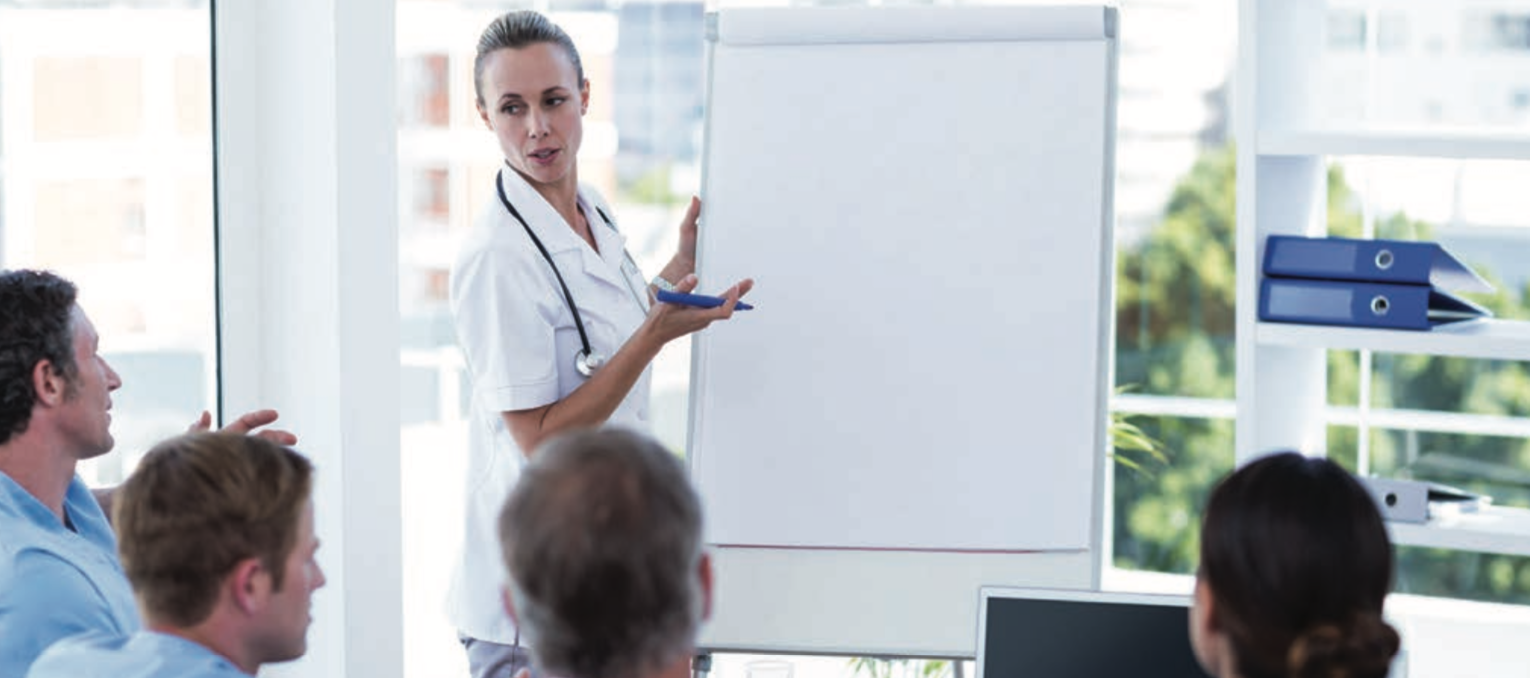 Transformasi ICT untuk Layanan Kesehatan yang Lebih Baik
Dengan tim IT yang semua berada di kantor pusat, terkadang hal ini menimpulkan masalah yang kompleks. Ada juga kekurangan manajemen dari tim storage, yang mengurus kantor cabang dan pusat. Terlebih lagi, proses pengadaan dan pemeliharaan yang terdesentralisasi membuat standarisasi menjadi sulit.
Dengan banyaknya tamu dan dokter yang terus-menerus mengunjungi pusat-pusat pelatihan, keamanan cyber sangat penting untuk memastikan penanganan, penyimpanan, dan pengelolaan data secara aman. GPTQ menginginkan infrastruktur jaringan yang lebih terukur dan fleksibel dalam meningkatkan sistem TI, sehingga dapat mengikuti perkembangan yang sering terjadi pada dunia TI, termasuk perkembangan device, dan persyaratan layanan lainnya agar semakin maju.
GPTQ meminta Huawei untuk mengusulkan solusi dalam menstandarisasi desktopnya, serta mengatasi volume data layanan yang terus meningkat. GPTQ meminta Huawei untuk mengusulkan solusi dalam menstandarisasi desktopnya, serta mengatasi volume data layanan yang terus meningkat. Setelah melakukan pelatihan Proof of Concept (PoC), GPTQ menerima solusi dari Huawei yaitu Cloud Stack Desktop, yang melibatkan perancangan dan implementasi solusi pusat data end-to-end termasuk server, penyimpanan, Infrastruktur Desktop Virtual (VDI), switching, dan keamanan untuk semua kantor cabang serta kantor pusat.
Mengapa Huawei?
Dengan Departemen IT yang tidak terlalu banyak, GPTQ ingin memperluas kerja sama dengan penyedia layanan teknologi IT. Karena FusionAccess VDI Huawei saat ini melayani lebih dari 3000 perusahaan dan lebih dari 1.300.000 pengguna di seluruh dunia, GPTQ mengakui komitmen Huawei terhadap investasi R&D serta keahlian teknologi IT yang telah terbukti. Huawei memahami perkembangan bisnis GPTQ melalui POC yang sudah berulang kali, sehingga Huawei memperoleh kepercayaan dari GPTQ sebagai mitra teknologi IT mereka.
Solusi Huawei untuk GPTQ
Untuk mendukung infrastruktur dan aplikasi virtualisasi GPTQ, Huawei mengimplementasikan server rak RH1288, sehingga menemukan keseimbangan dalam sistem kinerja. Dengan FusionAccess VDI yang dipasang di kantor pusat, GPTQ direkomendasikan oleh Huawei untuk menerapkan standar desktop di kantor pusat, cabang, ruang pelatihan, dan ruang pertemuan. Mendukung kemampuan kompatibilitas dan adaptasi periferal untuk kemajuan industri, FusionAccess memberikan bebas repot bagi GPTQ dalam penggunaan desktop baru terutama bagi pengguna baru, atau mengkonfigurasi akses bagi tamu yang mengunjungi kantor untuk kepentingan rapat atau pelatihan.
Menyediakan sistem IT GPTQ dengan visibilitas dan pengelolaan secara end-to-end, Huawei Cloud Stack Desktop juga membantu mengefektifkan tim IT,  memberikan pemeliharaan (O&M) yang efisien dalam mendukung kebutuhan bisnis. CloudEngine Huawei juga membuat susunan non-blocking yang menjangkau semua pusat data di wilayah tersebut. Deployment lebih disederhanakan dengan switch Huawei S5700 yang mendukung link layer Discovery Protocol (LLDP), memberikan alamat IP yang unik untuk setiap perangkat.
GPTQ sekarang menikmati perlindungan data yang disempurnakan dalam jaringan, yang didukung oleh sistem perlindungan keamanan Huawei Cloud Stack Device. Dengan memusatkan penyimpanan data bisnis dan mewajibkan pelanggan menerapkan kontrol akses yang ketat dan mengenkripsi transfer data, misi utama GPTQ melindungi data customer dan internal, termasuk data mitra pusat medis, dan informasi pribadi dokter yang menghadiri pelatihan. Keamanan tambahan dari Huawei Secospace firewall, yang memberikan akses kontrol dan layanan percepatan.
Untuk membantu GPTQ memenuhi kebutuhan data yang meningkat selama lima tahun ke depan, Huawei menerapkan solusi penyimpanan multi-tier OceanStor, yang menyediakan hingga delapan pengontrol yang menghasilkan kapasitas 7 PB. Sistem penyimpanan high-end dari Huawei OceanStor 18500 menyediakan penyimpanan di situs utama GPTQ, sementara penyimpanan mid-range OceanStor melayani kantor pusat dan tiga kantor cabang. Sebuah virtual tape untuk pengarsipan berfungsi sebagai pusat cadangan platform. IT GPTQ sekarang dapat mengelola perangkat penyimpanan secara terpusat melalui Huawei eSight, sebuah sistem manajemen jaringan perusahaan yang terintegrasi.
Dengan skema disaster recovery network yang diterapkan di semua tingkatan, Pengeluaran Modal (CAPEX) GPTQ berkurang, sehingga bisnis dapat terjamin & tersedianya layanan. Stafnya kini menikmati peningkatan besar dalam kinerja dan jaringan yang stabil, dengan akses yang cepat ke aplikasi platform serta desktop melalui Think clients (TC) dan perangkat lainnya terhubung dari Huawei.
Menghadapi Era Baru di Kesehatan
Solusi Huawei-mencapai Standardisasi desktop, diikuti dengan perkembangan manajemen yang lebih baik dalam meningkatkan volume data, menyiapkan jaringan yang lebih fleksibel, terukur, dan dapat dikelola. GPTQ saat ini memiliki solusi end-to-end yang membahas tantangan serta menyesuaikan dengan organisasi untuk kepentingan masa depan industri kesehatan yang selalu berkembang pesat.