Intelligent Document Extraction (Multi-Language)
Research shows that more than 65% of data is either semi-structured or unstructured. Gleematic has A.I. powered information extraction and OCR for processing such data from documents, even if they are not in English.
Our software is highly intelligent to adapt to your various categories of documents and forms, such as invoices, order-forms, telephone bills, seaway-bills and others.
We can work with documents in many languages, such as Chinese, Indonesian, Vietnamese, Thai and Japanese. You just have to "teach" our robot how to classify the data and it will make sense of your documents for you.
Accelerate your business efficiency with Gleematic's intelligent document-processing capabilities!
Easy, Quick, Accurate

What We Are Offering?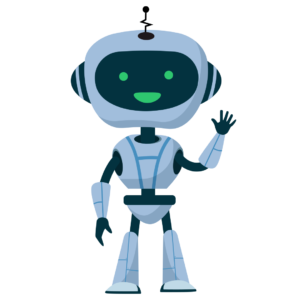 We apply advanced machine learning to enhance accuracy in extracting text, key/value pairs, and tables from documents. By training on sample documents using our user-interface, Gleematic Intelligent Document Extraction tailors its understanding to your documents. Turn forms into usable data at a fraction of the time and cost, so you can focus more time acting on the information rather than compiling it.
Transform your business processes with intelligent document extraction. Convert paper documents into digital documents with our built-in OCR (Optical Character Recognition) functions, and automate the extraction with A.I. We don't just look for positions or keywords, but use artificial intelligence to understand the text, even if they are at different positions or phrased slightly differently.
Gleematic's intelligent document extraction function is so flexible that it can be used in any industry and business-unit. Users of Gleematic include banks, insurance companies, shipping agencies, logistics firms, and manufacturing companies. Our business users come from operations (e.g. banking/ insurance), finance/ accounting, HR, procurement, I.T., sales and marketing.
Gleematic intelligent document extraction is competitively priced, especially with the availability of multilingual user-interface and extraction of data in Chinese, Vietnamese, Indoensian, etc. You don't need big budgets to be smart!
Some Examples of What We Can Do

Powered by AI features to intelligently extract data
Built-in OCR (optical character recognition) 

Text classification: train multiple "models" for any type of document in minutes

Logo recognition for compliance checks

Face recognition for security/ authentication

UI for tagging data in any format 

Auto tagging (duplicate tagging function) allows fast tagging with a relatively small number of samples

Multi-language interface and extraction: English, Chinese, Indonesian, Vietnamese, Japanese

Handles PDF files well: Auto-Split PDF files into single pages for sorting

Fuzzy data cleaning/ correction: partial/ approximate matching to improve accuracy
Intelligent document extraction is a solution to transform and digitize your documents, quickly and cost-effectively. It has advanced AI features to recognize and understand the text and structures in your documents. After that, our built-in automation (robotic process automation) will take over and transfer the data into your I.T. system.
A.I. features allow it to intelligently extract information in multiple different forms and templates. It is quick, easy, and can be trained to understand the pattern of documents just by showing samples of that template.
Intelligent Document Extraction (Multi-Language)
Penelitian menunjukkan bahwa lebih dari 65% data memiliki sifat tidak terstruktur. Gleematic memiliki teknologi Artifical Intelligence yang mampu melakukan ekstraksi melalui pengenalan karakter berbagai jenis bahasa dari data atau dokumen, sekalipun bukan dalam bahasa Inggris.
Software Gleematic memiliki kemampuan yang sangat sangat cerdas untuk menyesuaikan berbagai kategori dokumen, seperti faktur, formulis pesanan, invoice penagihan, dan lain sebagainya.
Kami dapat mengerjakan dokumen dalam berbagai jenis bahasa, seperti Indonesia, Vietnam, Thailand, Jepang, dan mandarin. Langkah awal yang dilakukan oleh tim manajemen Anda hanya perlu mengajari software robotic kami cara mengklasifikasikan data dan dokumen. Setelah selesai, untuk seterusnya sistem robotic akan bekerja secara automasi.
Segera terapkan software robotic kami untuk merasakan kecanggihan pemrosesan data dan dokumen yang lebih praktis dan efisien.
Mudah, Cepat, & Akurat

Apa yang Dapat Kami Tawarkan?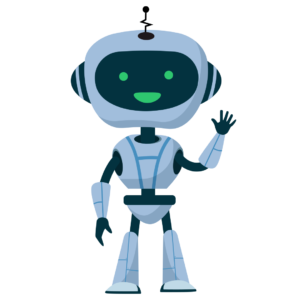 Kami menerapkan machine learning pada software robotic untuk meningkatkan akurasi dalam melakukan ekstraksi teks, kecocokan angka, dan tabel dokumen. Kami sudah melakukan uji coba menggunakan sampel data, hasilnya Gleematic Intelligent Document Extraction dapat menyesuaikan kesamaan data. Ubah berbagai jenis data yang Anda miliki sekarang juga, agar Anda bisa mendapat informasi penting dalam menangani masalah di masa depan.
Segera lakukan transformasi teknologi pada proses bisnis Anda dengan menerapkan sistem robotic process automation. Anda dapat melakukan ekstraksi dokumen jauh lebih mudah. Dengan begitu proses mengubah sebuah kertas dokumen yang berserakan di atas meja menjadi data digital bukan lagi jadi hal yang rumit. Software robotic kami sudah menggunakan mode Pengenalan Karatker (OCR) yang sudah diterapkan teknologi Artificial Intelligence, sehingga akan jauh lebih mudah memahami  teks dengan berbagai jenis tulisan yang tidak beraturan, dan penggunaan bahasa yang sulit diterjemahkan.
Gleematic Intelligent Document Extraction memiliki fungsi yang sangat fleksibel. Solusi yang kami tawarkan ini dapat digunakan oleh berbagai jenis industri dan di seluruh divisi, seperti industi keuangan, asuransi, jasa, logistik, dan manufaktur. Sejauh ini, kami juga sudah melayani proses operasional bisnis di divisi akunting, SDM/HR, pengadaan, IT, penjualan, dan pemasaran.
Gleematic intelligent document extraction memiliki harga yang sangat kompetitif, terutama dengan ketersediaan ektraksi data dalam berbagai bahasa, seperti Mandarin, Vietnam, Indonesia, dan lain sebagainya. Sehingga Anda tidak perlu lagi mengeluarkan biaya anggaran yang sangat besar untuk bertransformasi ke arah yang lebih baik!
Beberapa Hal yang Dapat Kami Lakukan

Didukung oleh teknologi AI untuk Melakukan Ekstraksi Data dengan Akurat
Sudah ditanamkan mode Pengenalan Karakter (OCR)

Melakukan klasifikasi teks untuk semua jenis dokumen dalam hitungan menit

Pengenalan logo

Pengenalan wajah untuk keamanan / otentikasi

UI untuk menandai data dalam format apapun

Dapat secara otomatis melakukan penandaan, sehingga memungkinkan agar Anda lebih cepat melakukan ekstraksi dengan jumlah sampel yang relatif kecil

Ekstraksi multi-bahasa: Inggris, Mandarin, Indonesia, Vietnam, dan Jepang

Membagi file PDF secara otomatis menjadi satu halaman untuk diurutkan

Pembersihan / koreksi data fuzzy: pencocokan parsial untuk meningkatkan akurasi
Kecerdasan dari software robotic kami dapat menjadi solusi bagi perusahaan Anda untuk mengubah berbagai jenis data dalam bentuk digital dengan cepat dan hemat biaya. Kami sudah menggunakan teknologi AI yang sangat canggih, sehingga akan jauh lebih mudah dalam mengenali dan memahami teks dan strukur yang terdapat dalam dokumen. Setelah itu, secara otomatis sistem robotic process automation kami akan mengambil alih dan mengirim hasilnya ke tim internal IT Anda.
Fitur AI dengan cerdas dan akurat akan melakukan ekstraks informasi ke dalam berbagai template. Cepat, mudah, dan dapat dilatih untuk memahami pola dokumen hanya dengan menampilkan contoh template tersebut.