Intelligent Document Extraction (Multi-Language)
Research shows that more than 65% of data is either semi-structured or unstructured. Gleematic has A.I. powered information extraction and OCR for processing such data from documents, even if they are not in English.
Our software is highly intelligent to adapt to your various categories of documents and forms, such as invoices, order-forms, telephone bills, seaway-bills and others.
We can work with documents in many languages, such as Chinese, Indonesian, Vietnamese, Thai and Japanese. You just have to "teach" our robot how to classify the data and it will make sense of your documents for you.
Accelerate your business efficiency with Gleematic's intelligent document-processing capabilities!
Easy, Quick, Accurate

What We Are Offering?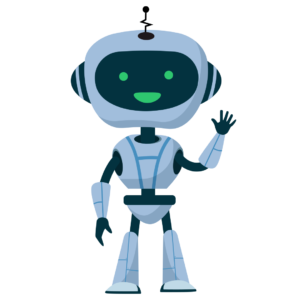 We apply advanced machine learning to enhance accuracy in extracting text, key/value pairs, and tables from documents. By training on sample documents using our user-interface, Gleematic Intelligent Document Extraction tailors its understanding to your documents. Turn forms into usable data at a fraction of the time and cost, so you can focus more time acting on the information rather than compiling it.
Transform your business processes with intelligent document extraction. Convert paper documents into digital documents with our built-in OCR (Optical Character Recognition) functions, and automate the extraction with A.I. We don't just look for positions or keywords, but use artificial intelligence to understand the text, even if they are at different positions or phrased slightly differently.
Gleematic's intelligent document extraction function is so flexible that it can be used in any industry and business-unit. Users of Gleematic include banks, insurance companies, shipping agencies, logistics firms, and manufacturing companies. Our business users come from operations (e.g. banking/ insurance), finance/ accounting, HR, procurement, I.T., sales and marketing.
Gleematic intelligent document extraction is competitively priced, especially with the availability of multilingual user-interface and extraction of data in Chinese, Vietnamese, Indoensian, etc. You don't need big budgets to be smart!
Some Examples of What We Can Do

Powered by AI features to intelligently extract data
Built-in OCR (optical character recognition) 

Text classification: train multiple "models" for any type of document in minutes

Logo recognition for compliance checks

Face recognition for security/ authentication

UI for tagging data in any format 

Auto tagging (duplicate tagging function) allows fast tagging with a relatively small number of samples

Multi-language interface and extraction: English, Chinese, Indonesian, Vietnamese, Japanese

Handles PDF files well: Auto-Split PDF files into single pages for sorting

Fuzzy data cleaning/ correction: partial/ approximate matching to improve accuracy
Intelligent document extraction is a solution to transform and digitize your documents, quickly and cost-effectively. It has advanced AI features to recognize and understand the text and structures in your documents. After that, our built-in automation (robotic process automation) will take over and transfer the data into your I.T. system.
A.I. features allow it to intelligently extract information in multiple different forms and templates. It is quick, easy, and can be trained to understand the pattern of documents just by showing samples of that template.